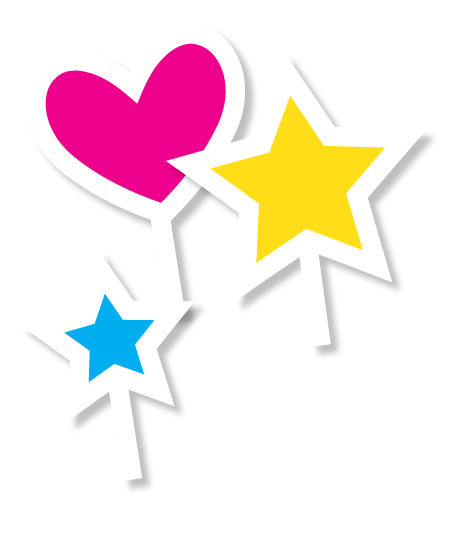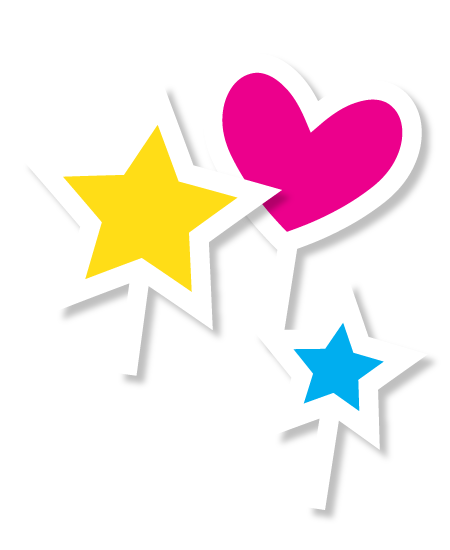 WHAT IS THE COST?
Prices start at $75 for a one day rental.  This includes delivery, installation and removal.  We do have discounted pricing for not for profits. Please contact us to discuss signs for not for profit organizations.
WHAT IS INCLUDED IN THE PRICE?
All pricing includes your personalized celebration greeting (Happy Birthday Erin, Congrats Heather, Look who's 40!, etc.) as well as stars, balloons and other fun graphics based on age and interest. Celebration Signs does all delivery, set up and removal of the Celebration Sign.
DO I GET TO CHOOSE MY COLORS AND GRAPHICS?
We encourage you to request the colors and graphics that you like. All requests are subject to availability. If neither the primary or secondary color you choose is available, we will reach out to you to discuss options. If the graphics you choose are not available they may be substituted at our discretion. If you have specific graphics you would like that you do not see in our inventory, please reach out to discuss.  With enough lead time we can special order specific graphics for your celebration. There will not be an extra charge as long as it is something we feel we can use in the future.
WHEN WILL THE CELEBRATION SIGN BE INSTALLED?
Surprise signs can be set up after dark the evening before the event (Night of the 5th for a birthday on the 6th), or during the day while the person is at school or work. All others can be installed in the evening or daytime. The order form will ask you if you prefer daytime or evening setup. If you need a specific time please put that information in the "other information" section of the form, and we will do our best to meet that request, based on availability.
WHEN WILL THE CELEBRATION SIGN BE PICKED UP?
Signs are typically picked up after 7 the day of the event, unless extra days were purchased.  If you have a pick up time request for earlier or later we can try to accommodate based on scheduling, but arrangements need to be made ahead of time.
CAN YOU INSTALL THE CELEBRATION SIGN IN MY BACKYARD OR AT A PUBLIC PARK?
Installation and removal of signs in backyards will only be done during daylight hours.  
Installation at a public place such as a park requires a responsible adult to be present from time of installation to time of removal.  Renter will be liable for any missing or damaged pieces. It is strongly encouraged to check with the park district or land owner to ensure signs are permitted on the premises.  No refunds will be given for early removal due to a request by the landowner.
CAN I CHANGE THE LOCATION OF THE CELEBRATION SIGN?
Please do not move or remove the signs as damage may occur. If you would like the Celebration Sign removed prior to the scheduled pick up time, please call us at 847-212-5022 and we will make arrangements for pick as soon as possible.
HOW MUCH SPACE IS NECESSARY FOR A CELEBRATION SIGN?
A "Happy 5th Birthday Erin" sign using individual letters in two rows, which is most of what you see in the gallery, stretches about 20 feet across the yard and needs a minimum of about 4 feet front to back.  We also have two Celebration Signs that have a Happy Birthday message on one sign and only need about 6 feet, which is a great alternative for smaller yards!  These can still be personalized with a name and graphics.  If you are concerned about space please contact us to discuss options.
CAN YOU INSTALL A CELEBRATION SIGN AT A TOWNHOME OR APARTMENT COMPLEX?
Every townhouse community has different rules and space. Please check with your management group to make sure that signs are allowed and where they are allowed.  Rather than order through the website it would also be good to contact us to discuss the space available and what your best options are. Unfortunately, we do not install signs at apartment complexes.
DO WE GET TO KEEP THE CELEBRATION SIGN?
Unfortunately, no. The signs are the property of Celebration Signs and instrumental to our business. Please do not move, remove or store the signs to keep them from being damaged.
CAN WE MOW THE YARD WHEN THE SIGNS ARE UP?
We ask that you schedule mowing for before delivery or after removal.  Mowers and trimmers can damage the signs.
SHOULD WE WATER THE LAWN BEFORE YOU COME?
If it is dry out, please water the lawn for a day or two before installation.  This will help insure that the stakes can go into the ground.  If the ground is too hard we will be unable to install the sign.
WHAT IS YOUR REFUND POLICY?
Cancellations made at least 48 hours prior to set up will get a full refund.
We will provide a full refund for any sign that cannot be set up due to inclement weather. Inclement weather includes lightning, thunderstorms, heavy rain, high winds or other Acts of God that would put us or our Signs in harm's way.
We are not able to provide refunds to customers who ask to have the sign removed once the delivery is made, or in an instance where delivery is attempted but cannot be made due to incorrect address, incorrect or missing gate code, refusal by homeowner, or in any situation where the Celebration Sign could not be set up due to a perceived danger, be that from an animal or person.
WHEN AND HOW DO I PAY?
Payment is required to reserve your Celebration Sign. Payments can be made through the secure server using Square when you reserve your sign.
We bring the celebration to you!
Our primary service area includes Palatine, Barrington, Lake Zurich, Deer Park, Arlington Heights, Hoffman Estates, Schaumburg, Rolling and Meadows (contact us for availability outside this area).  BOOK NOW >